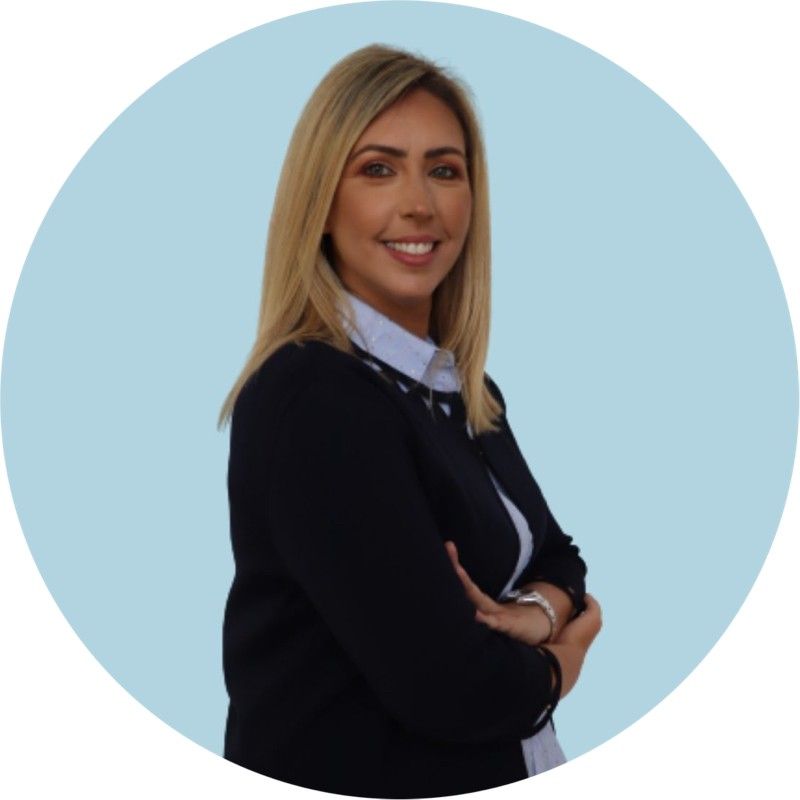 Chrysoula Arvanitaki
High performance coach
"I am amazed by the value included in it! I found it very easy to navigate, go through the modules and find the downloadables. As I am a fan of Canva, I was delighted to see such colourful and at the same time professional templates. I believe that this pack is a must have for every starting or even established entrepreneur, as it is covering important topics and in-depth. I wish this pack was available when I was starting my business three years ago, as I would have saved a lot of time and money."
WHAT'S STOPPING YOU FROM SHOWING UP? 
✨ Are you tired of being your industry's best-kept secret?
✨ Are you held back by fear when it comes to pitching yourself for podcast interviews or speaking at events?
✨ Do you find it challenging to effectively communicate your unique value and what you do?
If any of these resonate with you, it's time to break free from the barriers holding you back.
Female Fusion's personal branding template pack is here to empower you with ready-to-use resources that will eliminate the guesswork and help you confidently show up. From crafting a compelling biography to nailing podcast pitches and perfecting your elevator pitch, these templates will equip you with the tools to overcome obstacles and make a powerful impact in your industry.
WHAT'S INSIDE THE TEMPLATE PACK?
Get instant access to the proven templates used by Female Fusion's founder, Jen, for speaking engagements, media appearances, and podcast interviews.
You'll get immediate access to...
✔︎ Personal Profile and Biography Template: Craft a captivating and compelling bio that truly reflects your story, values, and achievements.
✔︎ Podcast Profile Template: Elevate your podcast guesting game with our professionally designed profile template. Gain an edge in pitching to potential shows and increase your chances of securing guest spots on top podcasts.
✔︎ Personal Branding Photoshoot: Get picture-perfect results with ease. Our template will guide you in communicating your vision to photographers, ensuring you capture the perfect shots that align with your personal brand. You'll also get a checklist of everything you need to consider when planning your personal branding photo shoot.
 Plus you'll also get access to these bonuses
✨ Step-by-step instructional videos guiding you through the template customisation process
✨ A comprehensive personal branding photographer briefing template, ensuring you're fully prepared for your next shoot
✨ Personal profile and biography creation mini-training to help you create one that makes an impact
HOW MUCH DOES IT COST?
Don't miss out on this exclusive offer! Originally valued at $79, we're providing a special deal for a limited time to support female entrepreneurs and professionals in elevating their personal branding. Take advantage of this opportunity to access the templates and mini-trainings for only $9. You now have no more excuses for not showing up!
CREATED WITH LOVE BY JEN
Hey there, I'm Jen Blandos, the founder of Female Fusion and the mastermind behind this incredible template pack. As a firm believer in the power of systems and templates, I understand the importance of streamlining your business. With regular speaking engagements, podcast appearances, and media interactions, I've developed a treasure trove of templates and resources that have made it a breeze for organisers to say "YES" to having me as a guest. After years of refining my process, I'm thrilled to share my secrets and templates directly with you!
SEIZE THE OPPORTUNITY TO SHOWCASE AND MAXIMISE YOUR PERSONAL BRAND
Unlock the potential to exude confidence and make a lasting impact with these transformative templates
Megan Smith
Registered Nurse, Megan Smith Wellness
"I can honestly say that for anyone who is stuck like myself and needs help with branding, this is the kit that is worth having. It contains information I never considered or even thought about particularly when it comes to standing out with my profile, and also the photography. This package is priceless and I highly recommend it!"
How do I access the templates?
Do I need a Canva Pro subscription to use the Canva templates?
Can I get a refund after the purchase?
Are these templates available for paid Female Fusion members?
Can I share these templates with my friends?